QUALITY ASSURANCE
From our manufacturing plant in London, TFSE Products Ltd's design and build processes are subject to rigorous quality control and systematic testing. We aim to supply the very best in food display counters, along with outstanding levels of customer support and after-sales care.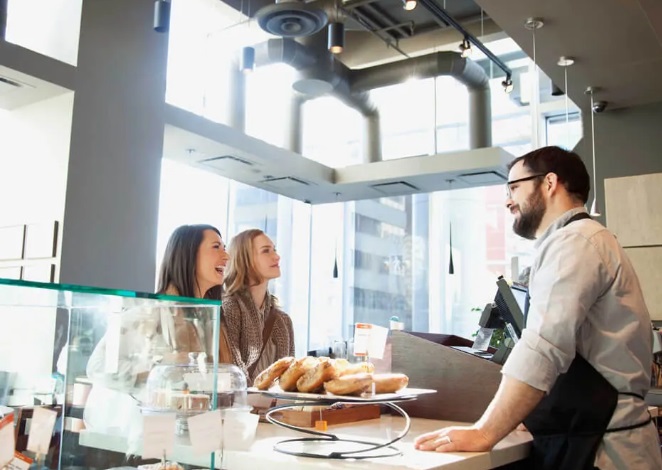 HIGH STANDARDS, QUALITY PRODUCTS
Our counters are manufactured in our own plant in London where we operate the strictest quality controls, so you can have complete confidence in the reliability of your new equipment.
The rigorous quality control system in place ensures we manufacture products that will stand up to the challenges of the fast-paced, catering environment. Using carefully selected components and materials, combined with proven engineering solutions, such as stress-relieved welded structures, we build products that are fit for purpose and stand the test of time.
MARKET LEADERS IN ENERGY EFFICIENCY
TFSE Products Ltd's counters are manufactured to meet the exacting demands of the industry, and we pay particular attention to the energy efficiency of our equipment. We now incorporate high efficiency condensers in all of TFSE Products Ltd's units.
Additionally, each product is monitored and controlled with a microprocessor-based, computer system to maintain optimum operating efficiency. Built-in probes simultaneously monitor the cabinet temperature and temperature of the coils to ensure that the cooling system is in balance with the cabinet's environment.
STATE-OF-THE-ART TECHNOLOGY
TFSE Products Ltd uses the latest equipment and state-of-the-art laser cutting to ensure the highest quality products. Benefits of laser cutting over other methods include:
Accuracy – all components are incredibly accurate
No distortion – there is no heat involved, so no distortion to the material
Clean cut – leaves a clean edge and the perfect finish
Intricate designs – more complex, bespoke designs can be realised
CONTACT US
Find out more about our quality assurance guarantee. Give the team at
TFSE Products Ltd in London a call today on 0800 689 5517.